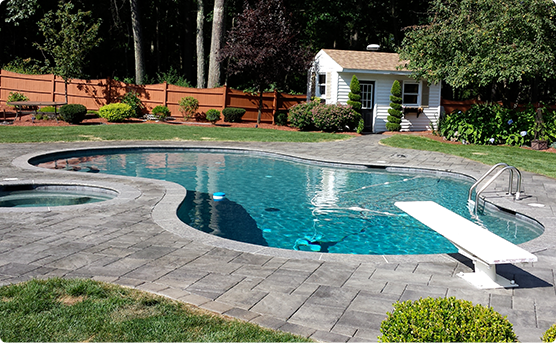 K. Clough Landscape & Design, LLC offers concrete paver and brick paver cleaning and sealing services in the New Hampshire area for those who want to keep their patios, pool decks, driveways, walkway areas, or other hardscape areas in perfect, pristine condition.
Our ICP certified team work with both residential and commercial customers for hardscape cleaning & sealing. We can restore your pavers, help with sinking pavers (often due to New Hampshire weather) or other hardscapes such as travertine, stamped concrete, natural stone and other surfaces for any project size. Sealing is ideal for new surfaces to ensure they stay looking good for years to come. Patios, walkways, entrances, streetscapes, driveways, you name it, we'll keep it looking great for years and years to come. Most services are able to be done in 24-48 hours.
At K. Clough Landscape & Design, LLC we also specialize in cleaning and restoring retaining walls. We can seal them to restore the color and beauty that may have faded from the New Hampshire winters over the years. Proper cleaning and sealing is more than simply a pressure washer and make a tremendous difference in appearance.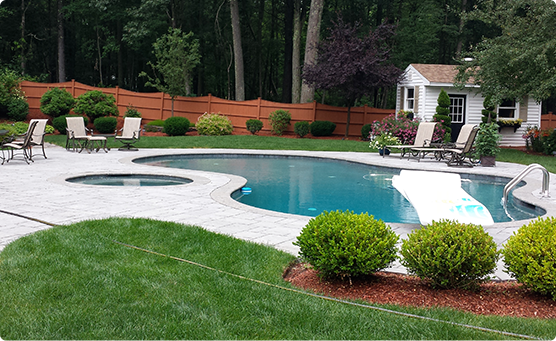 3 Reasons To Clean and Seal Pavers:
Paver sealing helps protect the surface from spills such as oil, food, tree droppings, etc. When these do occur it helps make clean up much easier.
Paver cleaning and sealing helps lock out efflorescence (the white substance that comes up out of a paver).
Paver sealing will help lock in the joint sand and prevent the sand from migrating out into your pool, yard, etc. It also helps lock the pavers into joint and stay there.
For a Free Estimate,
Click Here
 or Click The Button in the top right hand corner of the website
Sincerely,
Kevin Clough
Owner of K. Clough Landscape & Design, LLC