OUTDOOR KITCHEN INSTALLATION NH - K CLOUGH LANDSCAPE & DESIGN
An outdoor kitchen is a perfect place to entertain guests while cooking food in your own back yard. A well-built outdoor kitchen can provide you and your family with a place to enjoy cooking outside.  You can host cookouts, barbecues, parties and more. K. Clough Landscape & Design will help you design your back yard with the ability to feed all your hungry friends and family. 
There are numerous features that can bee included into your outdoor kitchen set up including grills, bars, sinks, cabinets, wired for electricity and more. If you can imagine it we can do it.  When designing your outdoor living space, your loved ones should always be taken into consideration to accommodate the best entertaining and comfort for your yard. We can include some wonderful materials in your outdoor kitchen build to help achieve your back yard dream to become a reality.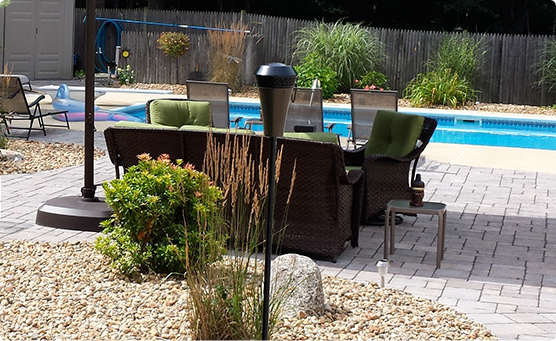 LET K. CLOUGH & DEISGN HELP YOU DESIGN YOUR CUSTOM OUTDOOR KITCHEN
K. Clough Landscape & Design has certified and trained crews that can design your outdoor kitchen and your dream back yard. Adding outdoor kitchens is just another unique service our team offers. We will help you find the perfect location, dimensions, and materials for your outdoor kitchen. Whether your design is practical and functional, creative and elegant, outdoor kitchens are the best way to show off your culinary skills outside the confinement of your home.
Don't be stuck in the kitchen while all your friends and family are outside hanging out with each other. Make yourself part of the party with outdoor kitchens, become part of the entertainment and engage in friendly conversations while your friends and family watch their meals be prepared before their eyes.
K. Clough Landscape & Design is only satisfied when our customers are happy. It would be our honor to create, design, and install your new outdoor kitchen. We offer free estimates as well as competitive pricing budgets to fit any customer's needs. Contact K Clough Landscape & Design today to find out how we can help you improve your yard into your culinary dream.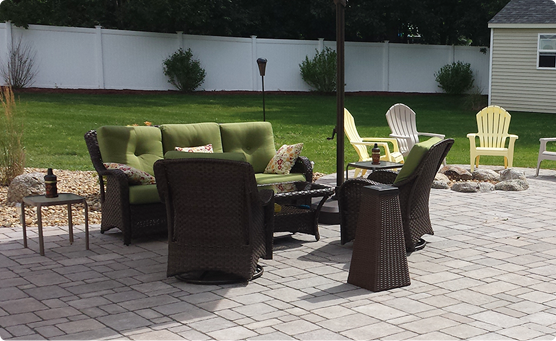 8 Reasons You Should Consider Having An Outdoor Kitchen
Great for Entertaining.
Increases Value of Your Home.
Saves on Utility Bills.
Keeps Cooking Smells Outside.
Expands Your Living Space.
Improve the Taste of Healthier Food.
Save Money on Restaurant Meals. 
Enjoy Our NH Summers As Much As Possible

Contact us today and we will help you incorporate an outdoor kitchen into your NH landscape design.  
For a Free Estimate Click Here or Click The Button in the top right hand corner of the website.
Sincerely,
Kevin Clough
Owner of K. Clough Landscape & Design, LLC